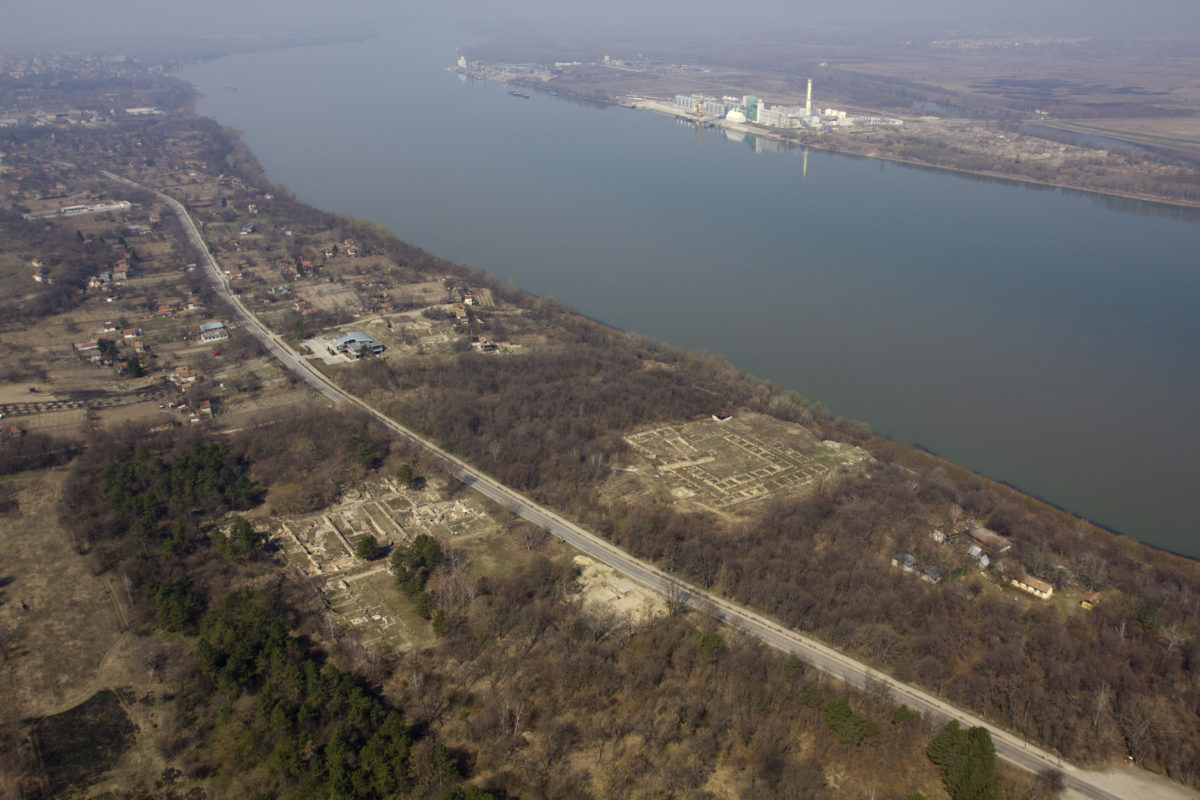 Address: 00-927 Warszawa,ul. Krakowskie Przedmieście 26/28, Szkoła Główna,
tel. 55 22 809, pok. 309
Head of department:
dr hab. Radosław Karasiewicz-Szczypiorski
e-mail: radoslaw.szczypiorski@gmail.com
Employees:
dr hab. Agnieszka Tomas
e-mail: agnieszka.tomas@uw.edu.pl
dr hab. Marek T. Olszewski prof.
e-mail: tycjanolszewski@yahoo.fr
mgr Maciej Czapski (scientific assistant in NCN Harmonia 9 grant)
e-mail: maciej.czapski@student.uw.edu.pl
PhD students:
mgr Emil Jęczmienowski
mgr Tomasz Dziurdzik
mgr Anna Mech
mgr Piotr Zakrzewski
mgr Paulina Szulist-Płucinniczak
mgr Maciej Czapski
The Department of Archaeology of the Roman Provinces is a part of the Institue of Archaeology at the University of Warsaw. The staff of the Department deal with archaeology, history and culture of the provinces of the Roman Empire, in particular the European frontiers (limes) and Lower Danubian and Balkan provinces. Our main interest is focused on excavations in the legionary fortress at Novae (Bulgaria) and auxiliary fort in Gonio-Apsaros (Georgia). The members of the Department investigated the sites in Herzegovina, Romania (Tibiscum, Pojejena), as well as on the Crimea. The employees give lectures on the archaeology of the Roman provinces.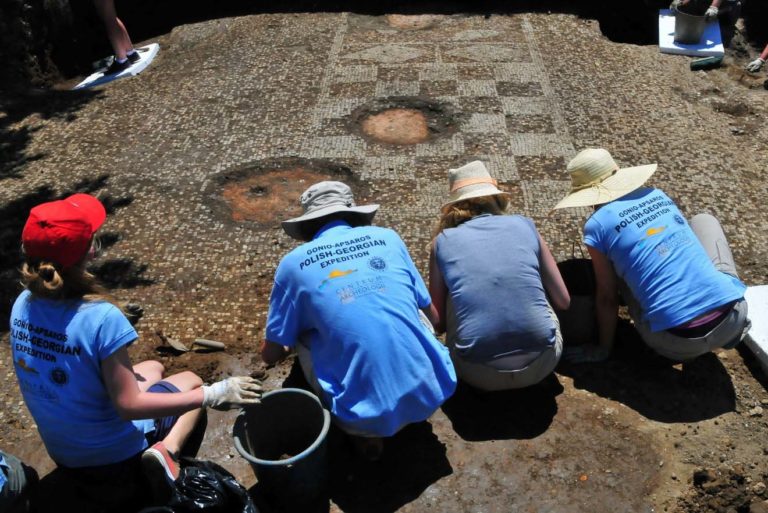 Ongoing grants:
1. Osiedle cywilne przy rzymskim obozie legionowym w Novae (Mezja Dolna) i jego losy w okresie późnego antyku; NCN, Opus 10, 2015/19B/HS3/017/90. Director: dr hab. Agnieszka Tomas
2. In medio castrorum. Statuaryczno-epigraficzny pejzaż centralnej części rzymskiego obozu w Novae; NCN, Opus 11, 2016/21/B/HS3/00030. Director:prof. dr hab. Tadeusz Sarnowski
3. Grant HARMONIA, finansowany ze środków Narodowego Centrum Nauki (UMO-2017/26/M/HS3/00758). "Roman fort Apsaros – place in a local environment and role in the border control system of the Roman Empire". Director: dr hab. Radosław Karasiewicz-Szczypiorski
https://www.facebook.com/gonioapsaros/
Completed grants:
1. Transcaucasia and the Roman Empire. Roman Objectives on the Empire's Fringes, and the Impact of Imperial Neighbourhood, 65 BCE – 387 CE; NCN POLONEZ, 2016/23/P/HS3/04141.
Director: dr hab. Michael A. Speidel, m.speidel@uw.edu.pl
2. Soldiers, Veterans and Civilians in the Hinterland of a Roman Colony. Research on the Ancient Cultural and Social Landscape of the Region of Ljubuski (Bosnia and Herzegovina) with the Use of Non-Invasive Methods of Archaeological Prospection. NCN Preludium 10, 2015/19/N/HS3/00886, Director: mgr Tomasz Dziurdzik
https://www.facebook.com/Ljubu%C5%A1ki-Archaeological-Project-150951848589256/
3. Roman fort and vicus at Pojejena (Caras-Severin County, Romania);  NCN Preludium 11, 2016/21/N/HS3/02933.  Director: mgr Emil Jęczmienowski
https://www.facebook.com/Pojejena-Archaeological-Project-632908870438517/
Excavations:
1. Novae. Rzymski obóz legionowy i miasto późnoantyczne (Bulgaria) – excavations
2. Gonio-Apsaros. Fort oddziałów pomocniczych (Georgia) – excavations
3. Pojejena. Fort oddziałów pomocniczych i jego zaplecze – non-invasive prospection
4. Ljubuski. Fort oddziałów pomocniczych i jego wiejskie zaplecze – non-invasive prospection
5. Tingitana Frontier Project. Research of the frontier zone of the Roman Province Mauretania Tingitana (Morocco) – non-invasive prospection
6. Tiras Expedition (Ukraine). Research of the ancient city as the seat of the Roman garrison. Roman fort search nearby Bilen'ke village. Interdisciplinary investigation of the Trajan's  Wall nearby Hlyboke village.
7. Serching for the camp of Legion IV Scythian nearby ancient Artaxata (Pokr Vedi, Armenia).