Archaeology at the University of Warsaw is celebrating its round 100 (!) birthday this year! We would like to invite you to join us in celebrating our anniversary, starting with an exhibition devoted to the professor with whom that history began.
Erazm Majewski (1858-1922), a chemist and pharmacist by education, industrialist and businessman by profession, was self-taught in the field of archaeology. With his own resources and personal enthusiasm, he gained knowledge of the history of the past, and at the beginning of the 20th century he was honoured with the title of Professor at one of the oldest Polish universities.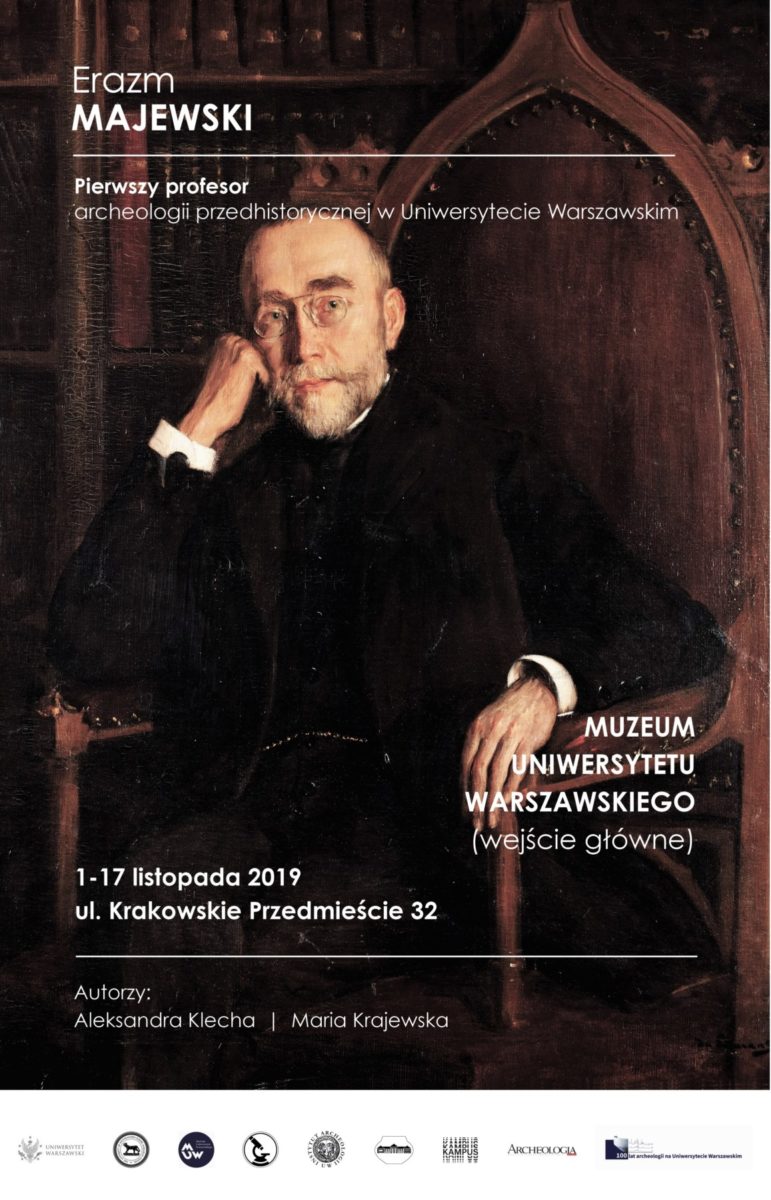 We invite you to join us in celebrating the jubilee anniversary of our discipline!