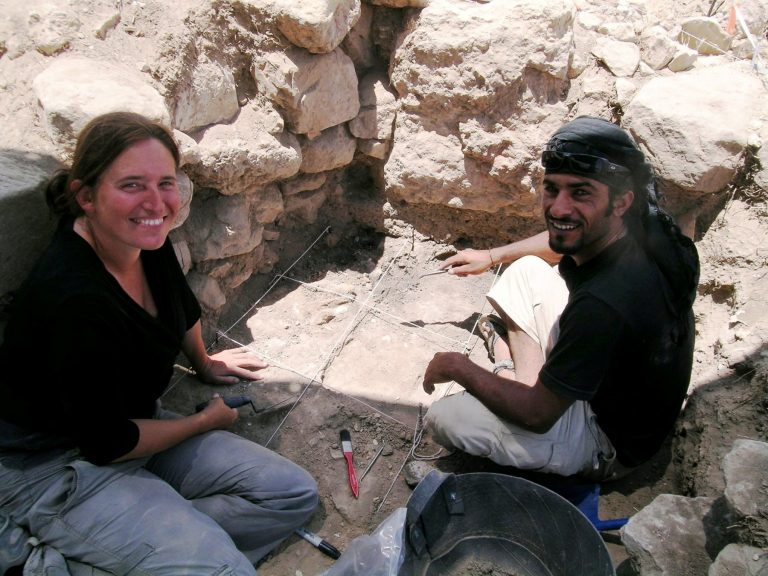 Dear Students,
We invite you to take part in a new series of unique classes on the subject of Medieval archaeology in the Levant. During the Fall Semester, and in the framework of the Visiting Lecturer Programme (Programme ZIP, co-financed by Europejski Fundusz Społeczny PO WER, ścieżka 3.5") dr. Micaela Sinibaldi, Director of the Islamic Baydha Project in Petra, Jordan, offers two OGUN lectures (General University Humanities Lecture): 'After Mohammed. The Archaeology of the Islamic and Crusader periods: an Introduction' (Fridays, 3PM-4.30PM) and  'Archaeology and Material Culture of the Islamic and Crusader periods' (Thursdays, 11.30AM-1PM). The first one will be a general introduction to the history and material culture of the Middle East in the period between the seventh and the ninetheenth century AD, including a section on the archaeology of the society  of the Crusader period. The second one, focused on the students' active participation, will treat selected case studies illustrating current scholarship on the medieval archaeology of the central Islamic Lands, and is an introduction to the methodology and research results on the theme of the material culture of Islamic societies. We want to stress that the subject of these two courses is not represented within the teaching offer of Polish universities, so it is well worth  being taken into consideration.
Another class, 'Between the Seas. Change in the Arabian Peninsula and the Levant in the first millennium C.E.' (Tuesdays, 3PM-4.30PM), will be given by prof. Tomasz Waliszewski, dr Micaela Sinibaldi and Jerzy Oleksiak. The classes, based on the most significant and up-to-dated English-language scholarly literature, will consist of an introduction to the archaeology of the lands stretching between the Eastern Mediterranean Coast, Persian Gulf, Red Sea and the Indian Ocean. During the first millennium AD, this region, which saw the presence of a variety of people and languages, as well as of the religions of Judaism, Christianity and Islam, was a melting pot of cultures. We want, together with the participants of the classes, to explore the most significant archaeological discoveries from this region, mastering English-language, professional terminology.
We also invite the students interested in such a subject to consult us during our office hours in Room 309.
Contact: