Światowit. Annual of the Institute of Archaeology of the University of Warsaw
ISSN 0082-044X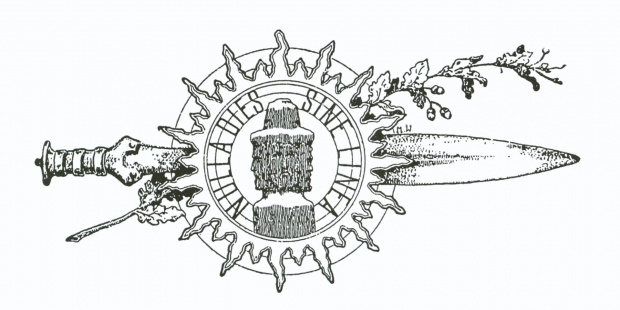 'Światowit' is an annual journal of the Institute of Archaeology of the University of Warsaw indexed in the European Reference Index for Humanities (ERIH), and one of the oldest Polish archaeological periodicals – it has been published since 1899.
It is a scholarly journal targeted at the entire archaeological community in Poland as well as abroad, and it covers the latest research methods and various archaeological specialisations. The broad scope of studies from diverse cultural, chronological, and territorial backgrounds included in the periodical fosters scholarly discussions and facilitates a search for research inspirations.
The Editorial Office accepts research papers on Mediterranean and Non-European Archaeology, Prehistoric Archaeology, Medieval Archaeology, and Archaeology of Poland. Reviews of archaeological works are also welcome.
The Editorial Office accepts articles in English, German, French, Italian, Spanish, Russian, and, in justified cases, Polish.
Texts submitted to the Editorial Office undergo a peer-review process performed by a group of independent anonymous experts ('double-blind system').
After an article is accepted for printing, its Authors will be asked to sign publishing agreements regulating copyrights concerning the text and illustrative material.
Authors are also entitled to a hard copy and .pdf digital version of their article.
Texts meant for publication in the forthcoming volume have to be submitted on 30 September 2019 at the latest.
Submissions should be sent via email to swiatowit@uw.edu.pl.
Guidelines for authors can be found here.
---
---
The 'Światowit' editorial team:
Jerzy Żelazowski (Editor-in-chief)
Dariusz Manasterski
Karolina Blusiewicz
Rafał Fetner
Marcin Matera
Dariusz Szeląg
Editorial board:
Kazimierz Lewartowski – Chairman
Institute of Archaeology, University of Warsaw
Mikola Kryvaltsevich
Department of Archaeology, Institute of History,
National Academy of Sciences of Belarus,
Andrey Mazurkevich
Department of archaeology of Eastern Europe and Siberia,
The State Hermitage Museum,
Andreas Rau
Zentrum für Baltische und Skandinavische Archäologie
Jutta Stroszeck
Deutsches Archäologisches Institut, Athenische Abteilung, Greece
Aliki Moustaka
Department of History and Archaeology, Aristotle University of Thesaloniki, Greece
Serenella Ensoli
University of Campania "Luigi Vanvitelli", Italy
Joanna Kalaga
Institute of Archaeology, University of Warsaw
Karol Szymczak
Institute of Archaeology, University of Warsaw
Wojciech Nowakowski
Institute of Archaeology, University of Warsaw
Włodzimierz Godlewski
emeritus, University of Warsaw
---
You are permitted to use the papers linked herewith licensed under the Creative Commons Attribution 3.0 (also known as CC-BY).