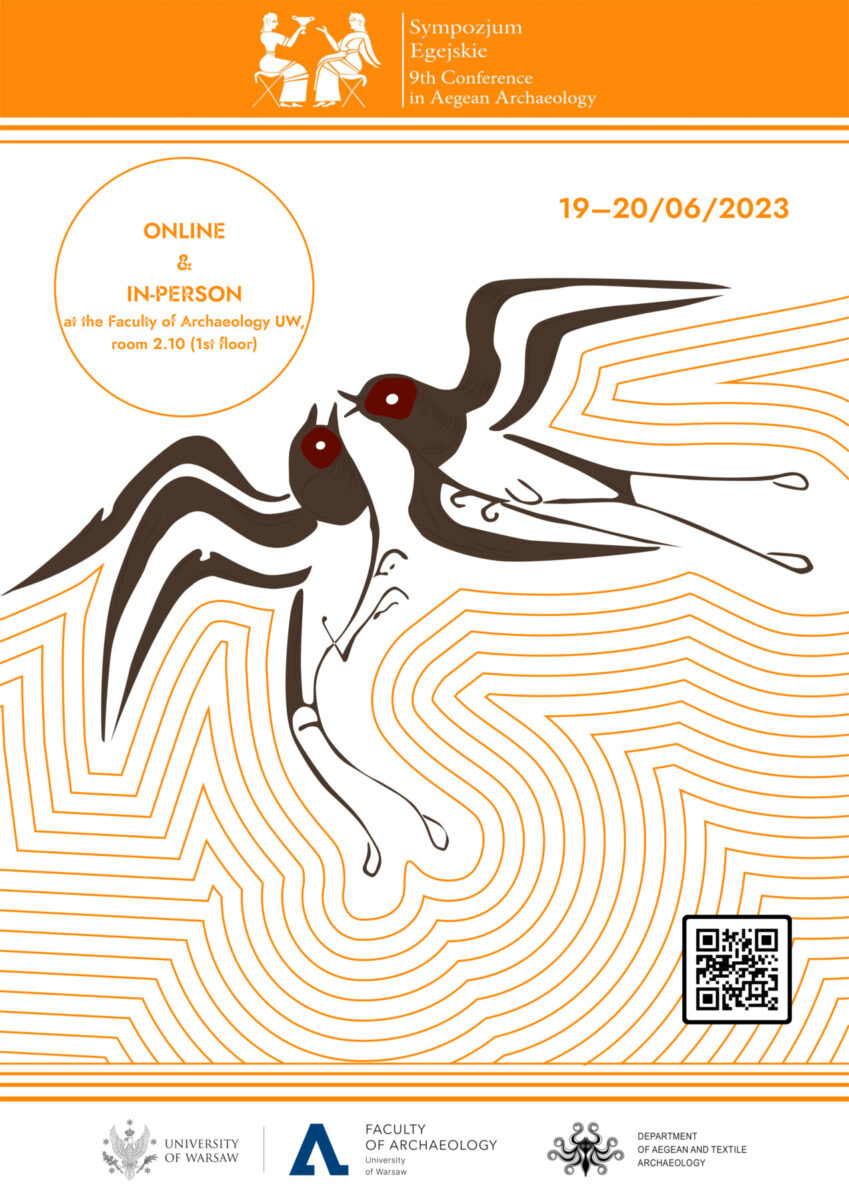 We warmly welcome you to Sympozjum Egejskie: 9th Conference in Aegean Archaeology!
We invite you to join us online or in person at the University of Warsaw from June 19th to 20th for two days of exciting cutting-edge research from early career researchers working in a wide range of different specialisms within Aegean Archaeology, with a keynote lecture by Prof. Joseph Maran (University of Heidelberg).
For more information and to register to attend remotely (via Zoom) please click here.