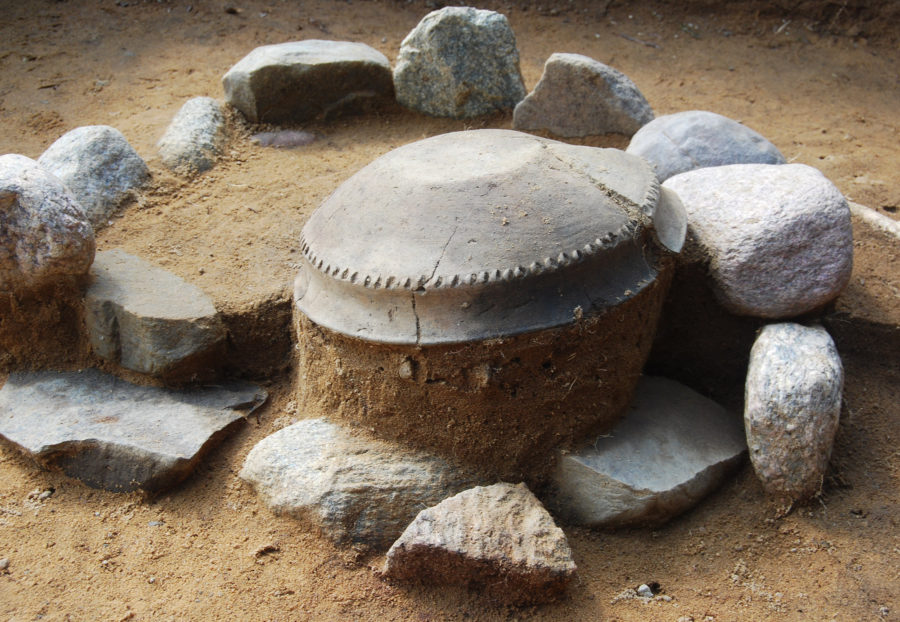 Address: 00-927 Warsaw, st. Krakowskie Przedmieście 26/28, Szkoła Główna, phone. 55-22-805 (806, 807), room. 3.05, 3.06, 3.07
Head of department:
prof. Adam Cieśliński
Eployees:
dr. Sylwia Domaradzka
prof. Bartosz Kontny
dr. Andrzej Maciałowicz
prof. Wojciech Nowakowski
dr. Andrzej Szela
prof. Paweł Szymański
PhD students:
Iwona Lewoc M.A. (supervisor: Bartosz Kontny)
Kamila Brodowska M.A. (supervisor: Bartosz Kontny)
Martyna Wasilewska M.A. (supervisor: Bartosz Kontny)
Paweł Dziechciarz M.A. (supervisor: Bartosz Kontny)
Sebastian Chrupek M.A. (supervisor: Adam Cieśliński)
Agnieszka Jarzec M.A. (supervisor: Adam Cieśliński)
Bartłomiej Kaczyński M.A. (supervisor: Paweł Szymański)
Agata Wiśniewska M.A. (supervisor: Paweł Szymański)
The Department specialises in the archaeology of the Bronze Age, Early Iron Age, Pre-Roman Period, Roman Period, Migration Period and the beginnings of the Early Middle Ages (2nd millennium BC – 1st millennium AD) in vast areas of Central, Eastern and Northern Europe, with special reference to the territory of Poland. Current research concerns first of all various aspects of material and spiritual culture of Balt and Germanic peoples, such as, among others, funeral rites, weaponry studies, changes of settlement structures and interregional contacts, including relationships of the barbarians with the ancient world. The Centre also specialises in so-called archival archaeology, which aims to restore "forgotten" sources which were often scattered during World War II into the academic discourse. Fieldwork of the Centre focuses on the territory of Northern Poland and it encompasses sites of various nature: cemeteries, settlements and cult places.
Excavations:
Czerwony Dwór, site XXI, gm. Kowale Oleckie, woj. warmińsko-mazurskie. Cremation cemetery of the Sudovian culture from the Roman and Migration periods.
Nowy Łowicz, site 2, gm. Kalisz Pomorski, woj. zachodniopomorskie. Barrow cemetery of the Lusatian and Wielbark cultures (in collaboration with A. Kasprzak from the Museum in Koszalin).
Lubanowo Lake, gm. Banie, woj. zachodniopomorskie. Sacrificial site from the Roman period and the early Middle Ages (in collaboration with the Center of Underwater Archeology of the Institute of Archeology, University of Warsaw).