The University of Warsaw (in the form of the Polish Centre of Mediterranean Archaeology and the Faculty of Archaeology) has become the organiser, together with Georgian colleagues from the Agency for the Preservation of Cultural Heritage of the Republic of Adjaria, of the 26th Limes Congress to be held in 2024 in Batumi, Georgia.
The Congress of Roman Frontier Studies (Limes Congress) is the largest and most prestigious academic conference dedicated to the study of the frontiers of the Roman Empire. Its history dates back to 1949, and the event has gone from strength to strength ever since. The Congress meets every three years and brings together around 400 specialists from all over the world.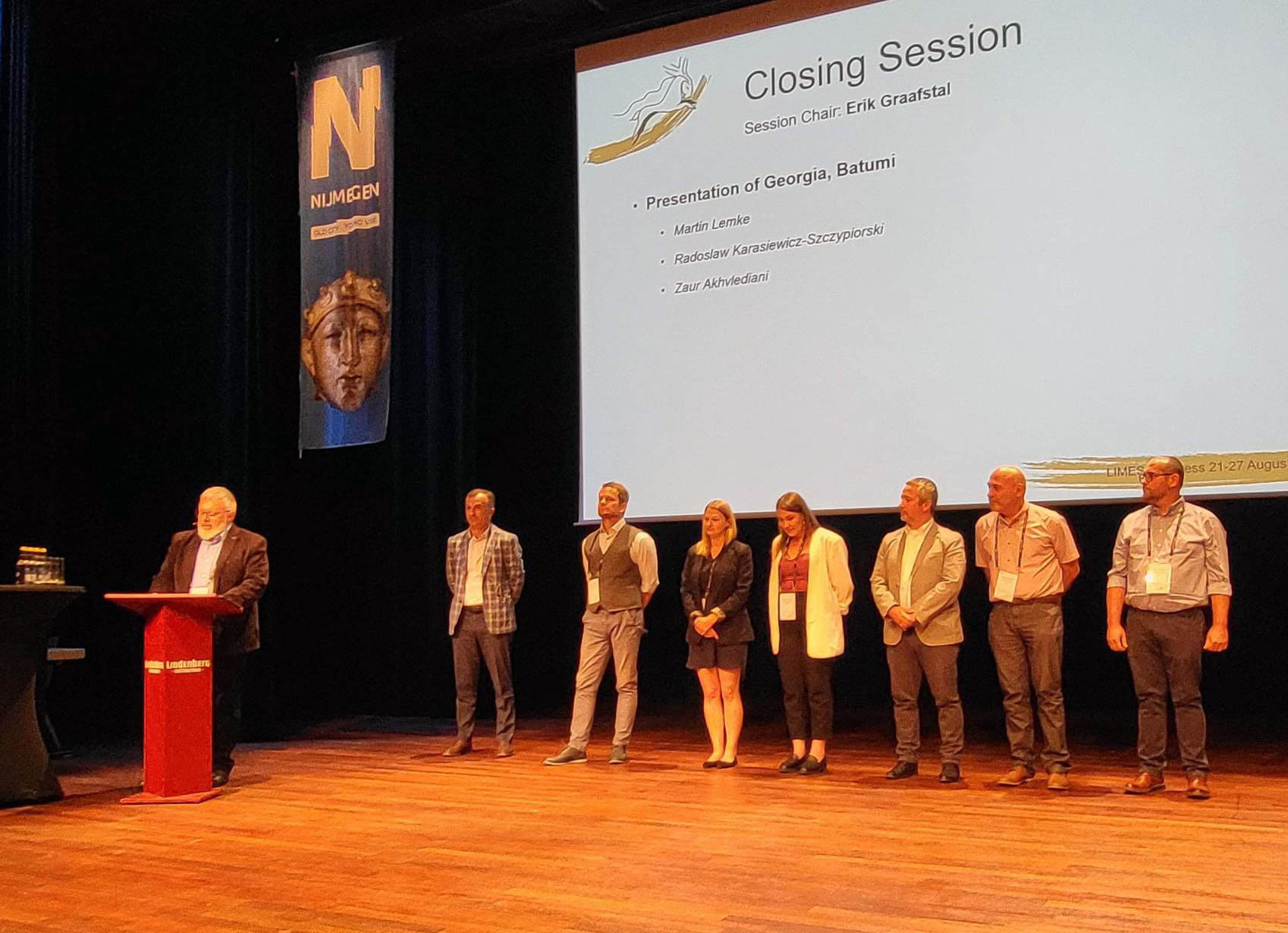 Presentation of the Batumi 2024 proposal during the final session of the Nijmegen 2022 Limes Congress (Photo: L. Aslanishvili)
By definition, the Congress can only be hosted by a country on whose territory a section of the frontier of the Roman Empire ran. For this reason, the University of Warsaw, although involved in limes research for many years, could not offer to organise this conference in Poland. However, the long-standing cooperation with Georgian partners has opened up the possibility of jointly promoting Batumi as the host of the Limes Congress in 2024.
The decision to award Poland and Georgia the organisation of the next edition of the conference was made by the delegates of the last meeting, which ended recently in Nijmegen, the Netherlands. This followed an official presentation, part of which can be viewed here.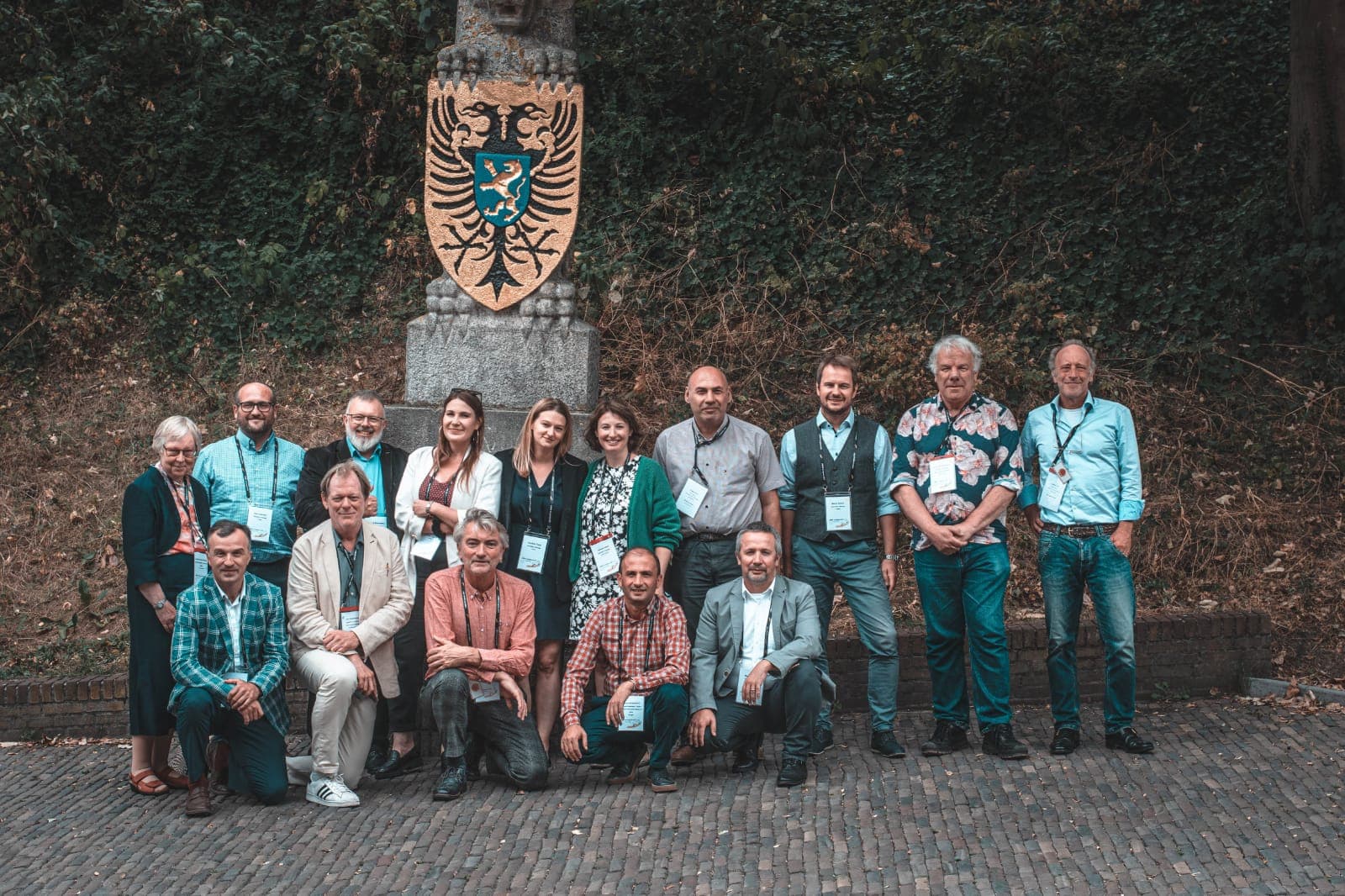 With the organisers of the Nijmegen 2022 Limes Congress (Photo: S. van Efferen)
Dr Radosław Karasiewicz-Szczypiorski from the Centre for Mediterranean Archaeology at the UW is the project manager, and in addition the organising team includes, Dr Piotr Jaworski and Dr Martin Lemke from the UW Faculty of Archaeology, Dr Piotr Zakrzewski (CAŚ UW), and PhD students Natalia Lockley, Maciek Czapski and Karolina Trusz.