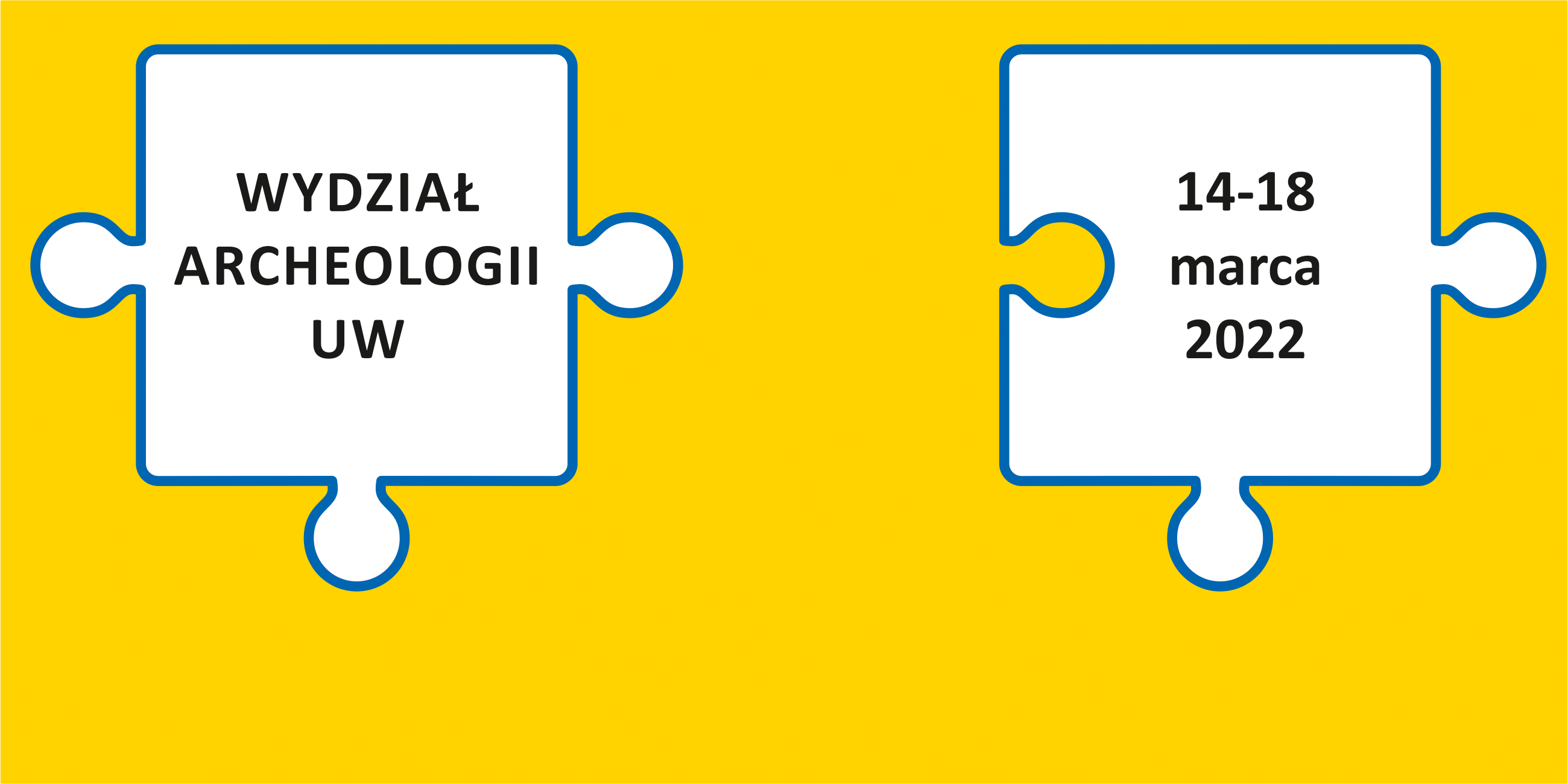 Ladies and Gentlemen, Dear Colleagues!
We would like to invite you to participate in the Conference of the Faculty of Archaeology 'Przeszłość ma przyszłość!/ The Past Has a Future!', which will take place, in a hybrid format at the Faculty of Archaeology, University of Warsaw (Poland) and online on March 14th-18th, 2022. It is both a national and international event reflecting the general motto of the Faculty: The Past Has a Future! Around this motto, colleagues from the Faculty of Archaeology UW together with their collaborators plan to organise 7 sessions and workshops devoted to specific thematic fields in archaeology. Please find below the list of the sessions and workshops.
Traditionally, on the first day of the conference (March 14th, 2022) at 6:00PM there will be an open public lecture (in English), prepared this year by prof. Diamantis Panagiotopoulos from the University of Haidelberg.
In addition, an accompanying lecture (in Polish) is planned, dedicated to the archives of the Faculty of Archeology of the University of Warsaw, which will be given by dr. Anna Juga-Szymańska.
The list of the sessions and workshops:
Stone Age – Discoveries, Methods, Interpretations (in Polish)
Archaeology of Jewish Cemeteries in Central Europe (mostly in Polish)
Intra-Cross-Craft Analysis Workshop: Investigating Linkages within Craft Industries (in English)
Baltic and Germanic Pottery from the Early Iron Age to the beginning of the Early Middle Ages (in Polish)
High Mountain Archeology: Studies of the Limits of Environmental Adaptation (in English and Spanish)
Populous Masoviae Aevi or the Puzzle of the Century – New Research Perspectives on Medieval Cemeteries with Stone Structures from Mazovia and Podlasie (in Polish)
Las facetas de la complejidad social en la América precolombina – Sesión en honor del profesor Krzysztof Makowski (PUCP) en el septuagésimo aniversario de su Nacimiento (in Spanish)
For more details, please see the Conference page in Polish.
To register for a session, please visit the webpage of the session  and register using a registration form. A link to the event will be sent automatically.
Detailed conference schedule and book of abstracts – please click on the picture!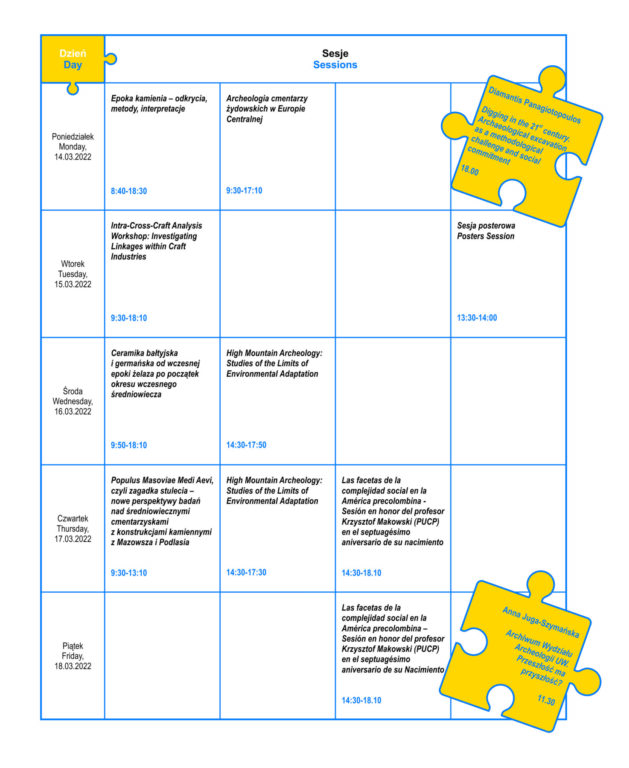 The conference was co-financed under the program "Excellence Initiative – Research University".