On June 6, admission for the programme "Solidarity with Ukraine" will be launched.  The course will last from July 1 to September 30, 2022 and will be financed by NAWA (Polish National Agency for Academic Exchange).
One of the modules is aimed at people who are students in Ukraine in the academic year 2021/22, who crossed the border of the Republic of Poland no earlier than February 24, 2022, and intend to continue their studies at the University of Warsaw.
All participants will receive free education, as well as a scholarship of PLN 1,500 per month.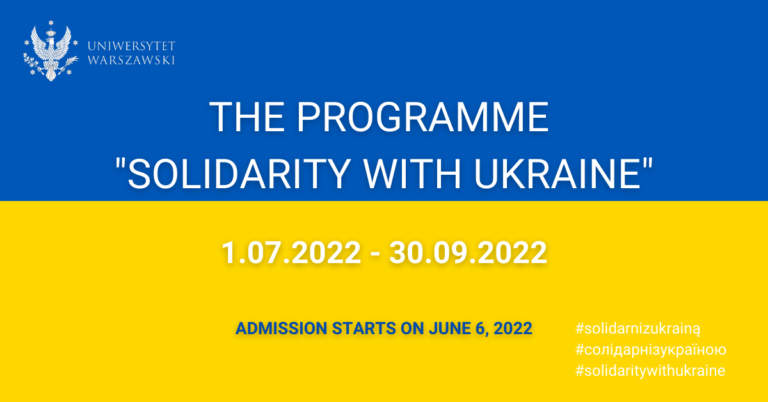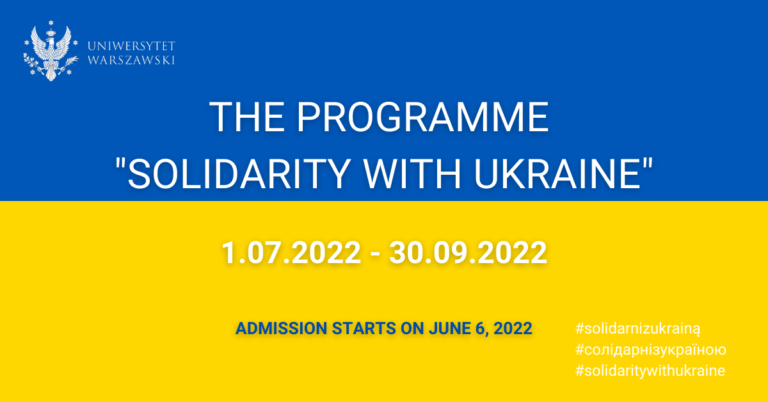 The main aims of the course are:
learning Polish with an emphasis on communication and vocabulary useful during studies,
learning English,
preparation for studies at the University of Warsaw through familiarization with the structure, rules and possibilities offered by the University,
adaptation to a new situation,
providing basic knowledge about Polish culture and communication in a multicultural environment,
strengthening personal, social and digital competences, including skills in coping with stress, mental resilience, time management and organization of own work, team work, learning techniques, operating information systems essential in the education process.
More information:  https://welcome.uw.edu.pl/admission-for-programme-solidarity-with-ukraine/