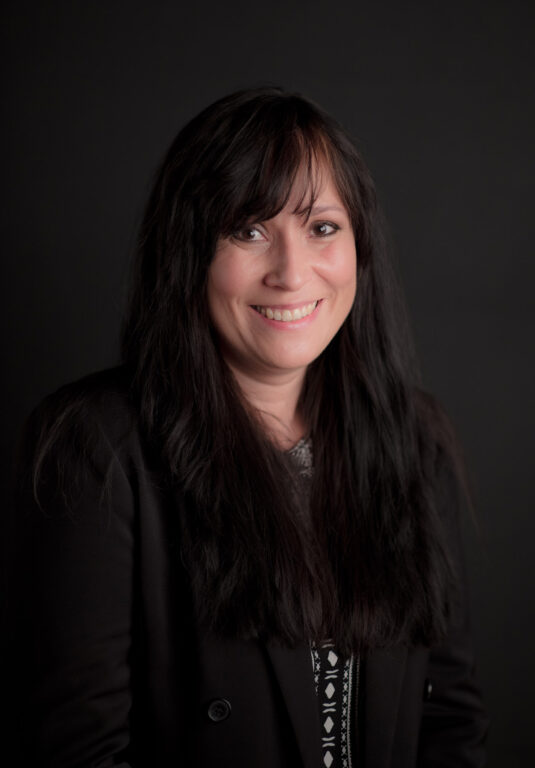 dr hab. Agnieszka Tomas
e-mail: agnieszka.tomas@uw.edu.pl (only for lecturers and students attending my classes)
Out of the office 9-21.02.2021 
vice-dean office hours Monday 10.00 a.m. – 12. 00 p.m.
meeting hours for the students attending the classes: Tuesday 3.30-5.00 p.m.
e-mail for the students: wa.student@uw.edu.pl
Meetings during the office hours only online after prior appointment via e-mail wa.student@uw.edu.pl.
Other activities:
Employee of the Institute (now the Faculty) since 2007. Participant and coordinator of non-invasive and excavation research in Bulgaria, Romania and Hungary. Participant of excavations in the Crimea, Russia and Poland. Scholarship holder of the S. Batory Foundation, the Foundation for Polish Science and the Brzezia Lanckoroński Foundation.
The Head of the Faculty of Archeology Archaeological Expedition of the University of Warsaw in Novae. She is currently managing two research projects at the Roman legionary camp in Novae (northern Bulgaria).
Research projects:
Novae 2016-2021. Extramural settlement near the Roman legionary fortress at Novae (Lower Moesia) and its fate in Late Antiquity (A. Tomas)
Novae 2017-2021. In medio castrorum. Sculptural and epigraphic landscape of the central part of the legionary fortress at Novae
Novae 2012-2015. Research on settlement structures near the Roman legionary camp at Novae (Lower Moesia) using non-destructive prospection methods (A. Tomas, completed)
Selected publications:
Inter Moesos et Thraces. The Rural Hinterland of Novae in Lower Moesia (1st – 6th centuries AD), Archaeopress, Oxford 2016 (29 ark) ISBN 9781784913694
Living with the Army I. Civil Settlements near Roman Legionary Fortresses in Lower Moesia, Warszawa 2017. ISBN 978-83-61376-35-4
Reading Gender and Social Life in Military Spaces, Światowit 49/A, 2009-2010 (2011), 139–152.
Connecting to Public Water: The Rural Landscape and Water Supply of Lower Moesia, Archaeologia Bulgarica 15/2, 2011, 59–72.
Canabae legionis I Italicae: state of research on civil settlements accompanying the legionary camp in Novae (Lower Moesia) compared to relevant Lower Danubian sites, Światowit L/A, 2011 (2012), 155–168.
A Roman site in the Sarviz River Valley (Pannonia Inferior). Preliminary results Acta Archaeologica Academiae Scientiarum Hungaricae 66/1, 2015, 203–215. (with Z. Kis)
A New Dedicatory Inscription from Novae (Lower Moesia), Światowit 52/A, 2013 (2014), 79–86.
A Six-century pottery kiln from Novae (Moesia secunda). A contribution to the local pottery manufacturing, Archaeologia Bulgarica 19/3, 2015, 63–74.
Life on the Frontier: Roman Military Families in Lower Moesia, Studia Europaea Gnesnensia 16, 2017, 225-257.
Castra et canabae legionis. Organizacja przestrzeni i administracja cywilnych osiedli przy rzymskich obozach legionowych [w] Między murami miasta a ścianami koszar – garnizony i historia miejska na przestrzeni dziejów [=Zeszyty Naukowe UJ. Prace Historyczne 145 (4)], Kraków 2018, 665–
Novae – castra, canabae, vicus, 2013-2015. Preliminary report on the Excavations and Prospection Surveys of the University of Warsaw Archaeological Expedition, Archeologia 65, 2016, 177–203 (z:T. Sarnowski, L. Kovalevskaja, P. Zakrzewski, T. Dziurdzik, E. Jęczmienowski)
Marcus Aurelius Statianus from Lower Moesia. A Note on His Origin, Status and Business [in] The Lower Danube in Antiquity (VI BC-VI AD), Tutrakan, Sofia 2007, 231–234 (z: T. Sarnowski).
Dionysus or Liber Pater? The Evidence of the Bacchic Cult at Novae (castra et canabae legionis ) and in its Hinterland [in] Ad fines imperii Romani. Studia Thaddaeo Sarnowski ab amicis, collegis discipulisque dedicata, A. Tomas [ed.], Warszawa 2015, 257–275.
The Mithreum at Novae Revisited [in] Ad fines imperii Romani. Studia Thaddaeo Sarnowski ab amicis, collegis discipulisque dedicata, A. Tomas [ed.], Warszawa 2015, 227–247 (with M. Lemke)
Female family members related to soldiers and officers of the legio I Italica. A case study [in] Colonization and Romanization in Moesia Inferior. Premises of A Contrastive Approach, L. Mihailescu-Bîrliba [ed.], Kaiserlautern 2015, 93–124.
Pre-Roman Settlements in the Hinterland of Novae in Lower Moesia: a re-assessment of the displacements of the conquered tribes by the Romans [in] Romans in the Middle and Lower Danube Valley: Case Studies in Archaeology, Epigraphy, and History, first century BC – fifth century AD, E. de Sena, C. Timoc (eds),A.R. Int. Ser. 2882, 2018, 13–22.