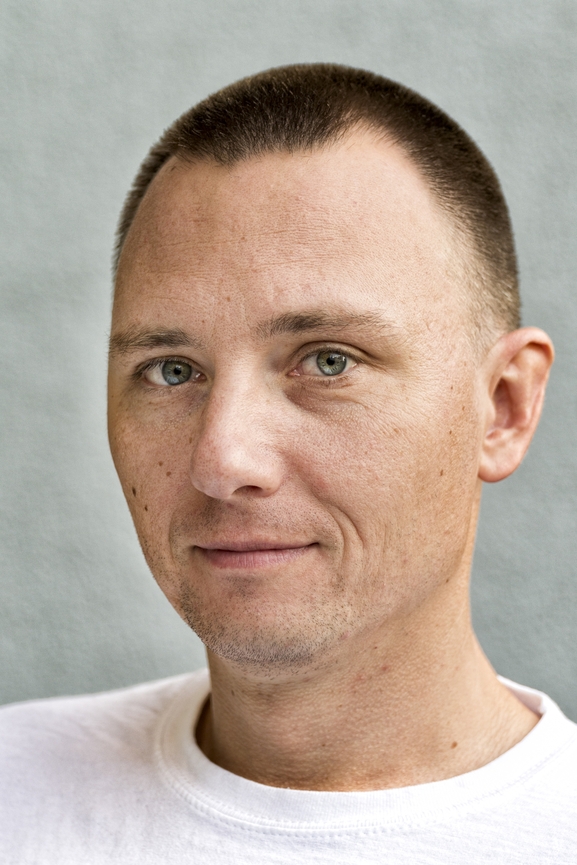 Andrzej Maciałowicz
e-mail:
amacialowicz[at]poczta.uw.edu.pl
duty hours:
winter semester:
Monday: 11:30 – 12:30
Tuesday: 10:00 – 11:00
It is also possible to make an individual appointment for a consultation – please email me.
research interests:
archaeology of the Pre-Roman Iron Age / La Tène Period in Central and Northern Europe (Przeworsk-, Oksywie-, and Jastorf Cultures; La Tène Culture and its influences).
bibliography:
– "Das Gräberfeld der Przeworsk-Kultur in Gołębiewo (ehm. Taubendorf). Geschichte und neue Perspektiven der Forschung", "Archäologisches Nachrichtenblatt", vol. 13 (1/2008), 2008, p. 50–57.
http://www.academia.edu/2627463/Das_Gr%C3%A4berfeld_der_Przeworsk-Kultur_in_Go%C5%82%C4%99biewo_ehm._Taubendorf_._Geschichte_und_neue_Perspektiven_der_Forschung_Cemetery_of_the_Przeworsk_Culture_at_Go%C5%82%C4%99biewo_former_Taubendorf_._The_history_and_the_present_state_of_research_
– "Pomorze Gdańskie na przełomie starszego i młodszego okresu przedrzymskiego w świetle analizy zewnętrznych oddziaływań kulturowych" [Pommerellen an der Wende der
älteren und jüngeren vorrömischen Eisenzeit im Lichte der Analyse äusserer Kultureinflüsse], (in:) M. Fudziński, H. Paner (eds.), "Między kulturą pomorską a kulturą oksywską. Przemiany kulturowe w okresie lateńskim", Gdańsk 2011, p. 79-120.
https://www.academia.edu/2627497/Pomorze_Gda%C5%84skie_na_prze%C5%82omie_starszego_i_m%C5%82odszego_okresu_przedrzymskiego_w_%C5%9Bwietle_analizy_zewn%C4%99trznych_oddzia%C5%82ywa%C5%84_kulturowych_Pomerelia_on_the_turn_of_the_Early_and_the_Late_Pre-Roman_Period_in_the_light_of_analysis_of_the_selected_external_influences_
– "Über die Ostsee. Jastorfeinflüsse im Westbaltischen Kulturkreis an der Wende von der älteren zur jüngeren vorrömischen Eisenzeit im Lichte der Funde aus dem ehemaligen Ostpreußen", (in:) J. Brandt, B. Rauchfuß (eds.), "Das Jastorf-Konzept und die vorrömische Eisenzeit im nördlichen Mitteleuropa. Beiträge der internationalen Tagung zum einhundertjährigen Jubiläum der Veröffentlichung >>Die ältesten Urnenfriedhöfe bei Uelzen und Lüneburg<< durch Gustav Schwantes, 18.–22.05.2011 in Bad Bevensen", Hamburg 2014, p. 347-365.
https://www.academia.edu/6063297/%C3%9Cber_die_Ostsee._Jastorfeinfl%C3%BCsse_im_Westbaltischen_Kulturkreis_an_der_Wende_von_der_%C3%A4lteren_zur_j%C3%BCngeren_vorr%C3%B6mischen_Eisenzeit_im_Lichte_der_Funde_aus_dem_ehemaligen_Ostpreu%C3%9Fen_Jastorf_impacts_on_the_West_Balts_culture_on_turn_of_the_Early_and_Late_Pre-Roman_Iron_Age_
– (with M. Woźniak) "Vanishing weapons. The cemetery at Kleszewo and 'pacifistic' burial customs in the Przeworsk Culture during the Late Pre-Roman Period", (in:) P. Wefers, M. Karwowski, J. Fries-Knoblach, P. Trebsche, P.C. Ramsl (eds.), "Waffen, Gewalt, Krieg. Beiträge zur Internationalen Tagung der AG Eisenzeit und des Instytut Archeologii Uniwersytetu Rzeszowskiego – Rzeszów 19.-22. September 2012", Beiträge zur Ur- und Frühgeschichte Mitteleuropas, Langenweissbach 2015, p. 229–269.
https://www.academia.edu/20173924/Vanishing_weapons._The_cemetery_at_Kleszewo_and_pacifistic_burial_customs_in_the_Przeworsk_Culture_during_the_Late_Pre-Roman_Period
– "Nieznane cmentarzysko w Lipówce a północne powiązania kultury przeworskiej w młodszym okresie przedrzymskim" [Ein unbekanntes Gräberfeld in Lipówka und die nördlichen Verbindungen der Przeworsk-Kultur in der jüngeren vorrömischen Eisenzeit], (in:) B. Kontny (eds.), "Ubi tribus faucibus fluenta Vistulae fluminis ebibuntur. Jerzy Okulicz-Kozaryn in memoriam", Światowit Supplement Series B: Barbaricum 11, Warszawa 2015, p. 412–435.
https://www.academia.edu/26653892/Nieznane_cmentarzysko_w_Lip%C3%B3wce_a_p%C3%B3%C5%82nocne_powi%C4%85zania_kultury_przeworskiej_w_m%C5%82odszym_okresie_przedrzymskim_Unknown_cemetery_at_Lip%C3%B3wka_and_the_northern_connections_of_the_Przeworsk_Culture_during_the_Late_Pre-Roman_Period_
– "Handwerk, Handel und Heirat? Neues über Kontakte der Boier mit den Germanen anhand von Fibelfunden", (in:) M. Karwowski, V. Salač, P. Sievers (eds.), "Boier zwischen Realität und Fiktion. Akten des internationalen Kolloquiums in Český Krumlov vom 14.–16.11.2013", Kolloquien zur Vor- und Frühgeschichte 21, Bonn 2015, p. 273–293.
https://www.academia.edu/22185366/Handwerk_Handel_und_Heirat_Neues_%C3%BCber_Kontakte_der_Boier_mit_den_Germanen_anhand_von_Fibelfunden_Craftsmanship_trade_and_marriage_A_new_look_at_the_contacts_of_the_Boii_and_Germans_on_the_basis_of_brooches_
– "It's a Man's World… Germanic societies of the Jastorf and the Przeworsk cultures in southern and central Poland (300 BC – 10 AD)", (in:) A. Rzeszotarska-Nowakiewicz (eds.), "The past societiep. Polish lands from the first evidence of human presence to the early Middle Ages", vol. 4: "500 BC – 500 AD", Warszawa 2016, p. 71-110.
https://www.academia.edu/37471966/Its_a_mans_world…_Germanic_societies_of_the_Jastorf_and_the_Przeworsk_cultures_in_southern_and_central_Poland_300_BC_10_AD_
– (with M. Rudnicki and A. Strobin) "With gold and sword. Contacts of Celts and early Germanics in central Europe. The historical background: 3rd – 1 st c. BC", (in:) A. Rzeszotarska-Nowakiewicz (eds.), "The past societiep. Polish lands from the first evidence of human presence to the early Middle Ages", vol. 4: "500 BC – 500 AD", Warszawa 2016, p. 133-161.
https://www.academia.edu/37471979/With_gold_and_sword._Contacts_of_Celts_and_early_Germanics_in_central_Europe._The_historical_background_3rd_-_1st_c._BC
– "Celtyckie tradycje rzemieślnicze w świetle znalezisk zapinek" [Celtic craft traditions in Mazovia in the light of brooch finds], (in:) W. Nowakowski, W. Orliński, M. Woińska (eds.), "Relacje kultury przeworskiej i lateńskiej na Mazowszu. Wnioski z badań cmentarzyska przeworskiego w Legionowie CSP", Warszawa – Legionowo 2017, p. 61-118.
https://www.academia.edu/36590100/Celtyckie_tradycje_rzemie%C5%9Blnicze_na_Mazowszu_w_%C5%9Bwietle_znalezisk_zapinek_Celtic_craft_traditions_in_Mazovia_in_the_light_of_brooch_finds_
– (with J. Andrzejowski) "Między Północą a Południem. Zespół osadniczy z późnej epoki żelaza w Jarnicach nad Liwcem w świetle dalekosiężnych powiązań" [Between the North and the South. Wide-ranging connections of the Late Iron Age settlement complex at Jarnice on the Liwiec River], "Wiadomości Archeologiczne", vol. LXVIII, 2017, p. 179-234.
https://www.academia.edu/36927585/Mi%C4%99dzy_P%C3%B3%C5%82noc%C4%85_a_Po%C5%82udniem._Zesp%C3%B3%C5%82_osadniczy_z_p%C3%B3%C5%BAnej_epoki_%C5%BCelaza_w_Jarnicach_nad_Liwcem_Between_the_North_and_the_South._Wide-ranging_Connections_of_the_Late_Iron_Age_settlement_Complex_at_Jarnice_on_the_Liwiec_River_Wiadomo%C5%9Bci_Archeologiczne_LXVIII_2017_199-234
Other:
A website presenting the results of excavations conducted on the Przeworsk Culture cemetery at Gołębiewo (in Polish): http://archeo.uw.edu.pl/golebiewo/